Helping Santa Fe Rethink Their Waste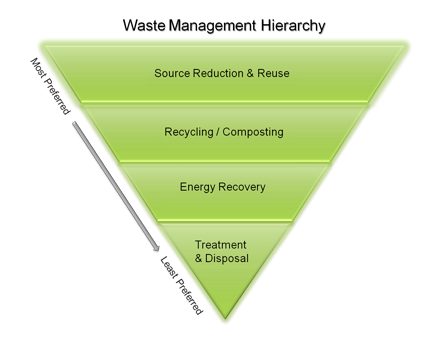 Have an item that you are unsure about?
See the list below for which materials are banned from Caja del Rio Landfill and BuRRT.  That means that these items should NOT

go in any Santa Fe trash cart or bin

.
If your items is on this list, it is likely that it can reused or recycled.
If that isn't the case, then it probably will need to go to a different landfill or facility that accepts special waste.
Caja del Rio Landfill
DOES NOT

accept:
Bulk & Non-Containerized Liquids,
Infectious Waste,
Radioactive Waste,
Any Material Regulated by TOSCA or RCRA, or
Special Wastes

NOT

accepted at Caja del Rio:
Asbestos Waste
Ash
Dry Chemicals which when wetted become hazardous
Killing Plant Offal
Infectious Waste
Recyclables

NOT

accepted at Caja del Rio:
Commercial Green Waste
Scrap Metal & Appliances
Scrap Tires
E-Waste
Special Wastes

Accepted

at Caja del Rio:
Industrial Solid Waste
Petroleum Contaminated Soil
Sludge
Spills of a Chemical Substance or Commercial Product
Treated Formerly Characterized at Hazardous Waste
Vehicle Wash Sump Waste
Buckman Road Recycling & Transfer Station (BuRRT) 
DOES NOT

accept:
Bulk & Non-Containerized Liquids
Infectious Waste
Radioactive Waste
Any Material Regulated by TOSCA or RCRA
Special Wastes

NOT

accepted at BuRRT:
Asbestos Waste
Ash
Chemical Spill Materials
Dry Chemicals which when wetted become hazardous
Industrial Solid Waste that Requires Special Handling
Infectious Waste
Killing Plant Offal
Petroleum Contaminated Soils
Sludge / Biosolids
Treated Formerly Characteristic Hazardous Waste