Helping Santa Fe Rethink Their Waste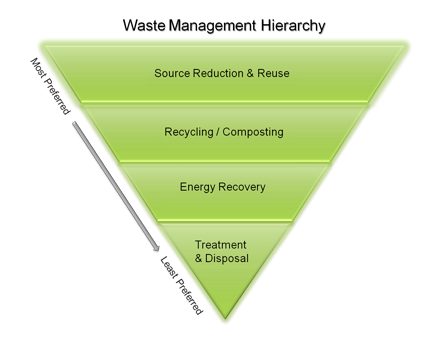 When an item is reusable you can use it over and over again, or give it to someone else who can.  This option is more sustainable than purchasing items that are thrown away after a single use.  To save money and space in the landfill, look for long lasting items that are durable, and repairable if they break.
Take your own mug or thermos to the coffee shop

. Some shops will offer a discounted price when you provide your own container.

Use your own reusable bags

when shopping. If you do opt for paper or plastic grocery bags, take them back to the store to be recycled.

Use resealable, refillable, and reusable containers

for lunch and leftovers rather than single use plastic bags.

Use rechargeable batteries

(which can save you money over time).

Use washable: cloth napkins, rags instead of paper towels, and plates and silverware instead of plastic and paper throw-aways

.

Rent or borrow larger items like tools and landscaping supplies

.  Don't forget to share!

Repair your appliances and electronics

instead of buying new ones.

Attend a Santa Fe County Department of Sustainability

Fix-It Clinic

held each quarterly in Santa Fe.*
Fixit Clinic is an all-ages, do-it-together activity where people bring their broken household things and learn how to assess, disassemble, and hopefully repair them instead of sending them to the landfill. Help your neighbors troubleshoot and fix their broken things at the quarterly Santa Fe Fixit Clinics!
• Bicycles and skateboards
• Clothing and fabric items
• Computers and phones
• Toys and wooden items
• Small kitchen appliances
• Small electrical devices
• Jewelry
• And anything else!
Contact: Neal Denton, Santa Fe County Sustainability Specialist (505) 992-9832, ndenton@santafecountynm.gov
 What can I do at my office or business?
Use the blank side of used paper for scratch paper, then recycle it.

Use newspaper instead of

Styrofoam peanuts

for packaging, and

reuse cardboard boxes

for shipping.

Reuse file folders by reversing and refolding

.

In the staff kitchen, use durable and refillable products

instead of disposable and single use.
"Closed loop" recycling is basically a production process in which post-consumer waste is collected, recycled and used to make new products. This process can be as simple as using recycled aluminum to make new cans, or as complicated as weaving reclaimed plastic bottles into polyester for clothing and other products.
For the closed loop system to function properly, consumers, recyclers and manufacturers must work together to reclaim valuable materials from our waste stream and use them to make new products.