Helping Santa Fe Rethink Their Waste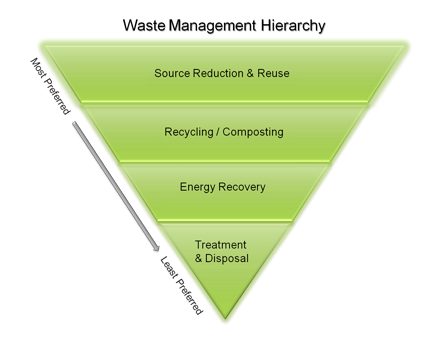 BuRRT, operated by Santa Fe Solid Waste Management Agency (SFSWMA) is Santa Fe's one stop center for safe and proper disposal of recycling, green waste, E-Waste, Household Hazardous Waste (HHW), and trash.
Santa Fe County Solid Waste & Recycling Division operates eight (8) solid waste transfer stations around Santa Fe County.  All solid waste transfer stations, or convenient centers, accept tires and offer recycling collection, and trash disposal.  A few transfer stations accept large appliances, green waste, and motor oil for recycling, but check to see which ones accept it first. No county centers take Household Hazardous Waste (HHW). Please take to BuRRT (see top of this page).
Call (505) 992-3010 during business hours (Mon – Fri, 8:00 a.m. – 5:00 p.m.) or (505) 992-3017 any time for pre-recorded information.
For more information on solid waste and recycling ordinances and permits, visit the Santa Fe County Solid Waste.
Santa Fe County Transfer Station Locations: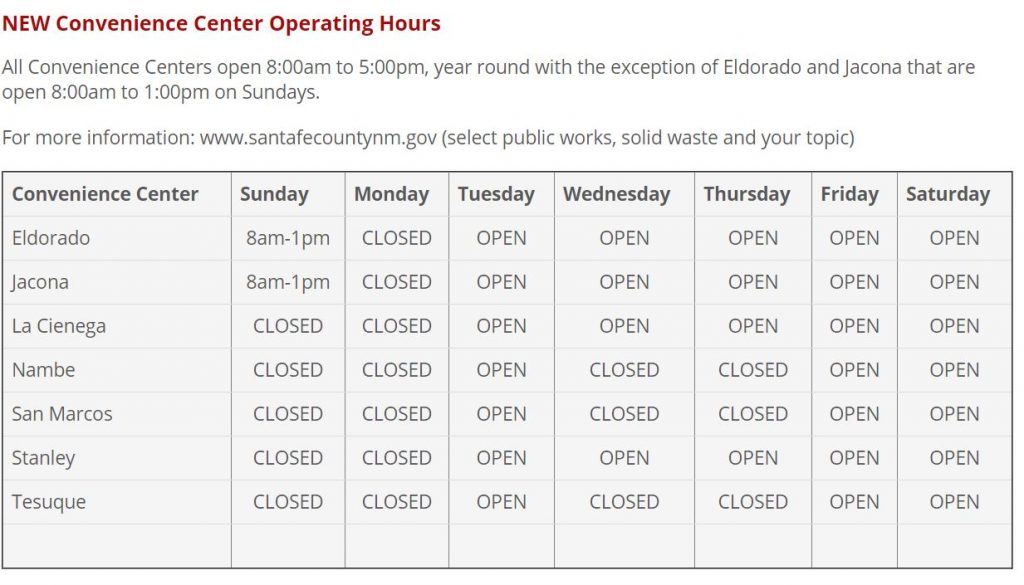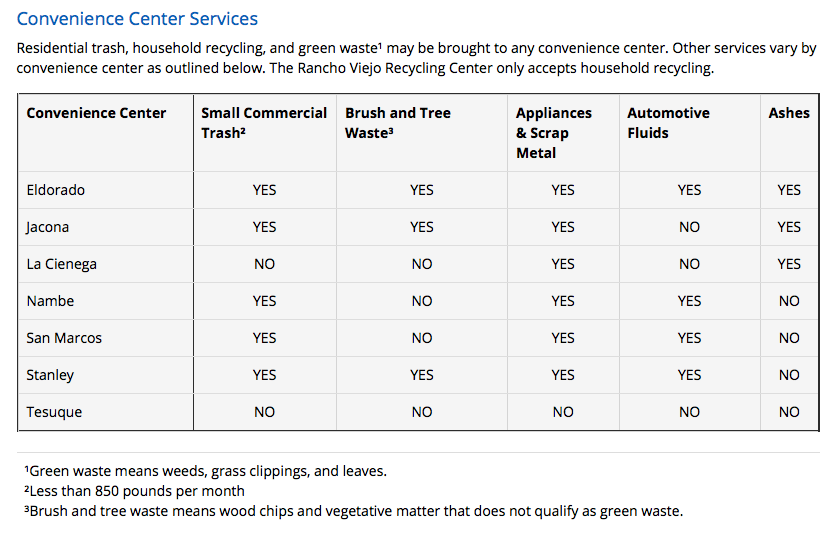 City of Santa Fe Drop Off Center Locations:
Click here for Drop Off Center locations including our BuRRT location.